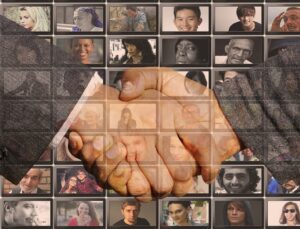 As Published in Forbes.com
Great customer experience (CX) fuels revenue growth. This statement sounds like common sense—plain, simple and supported by many studies over the years. However, it takes on new meaning in today's world as analysts, sales leaders and executives alike agree the customer journey has forever changed.
CX is the crucial element that enables brands to survive disruption. Smart businesses have doubled down on customer experience, in particular the digital experience, since so much of a customer's decision-making is now done online. CX is also what creates preference for brands and keeps customers connected to those brands.
But what about partner experience?
Our partners are often on the front line between us and our customers. And there has been growing acknowledgement that partner experience matters. It drives partner productivity and stickiness. Partners who are committed to your business value proposition are more likely to invest in the relationship and expertise around your products/services. In other words, good partners enable your business to scale. Analysts, advisories and forward-thinking ecosystem orchestrators are taking note.
But how does this translate to how your customers experience your products and brand through partners?
Analysts often claim that up to 75% of all world trade is delivered through or with a partner. How do you separate that experience with your product or service from the experience the customer has with your partner?
You can't.
Partners are the customer experience.
Once you understand this, you will think about how you partner in a very different way.
We often think of a channel partner as a route to market. But partners have become inextricably intertwined in the customer experience. There is a parallel partner journey across all the touchpoints of the customer journey. In the digital customer experience, for instance, customers are likely to have multiple touchpoints before they reach out to a salesperson, and that person is increasingly a partner who can bring the whole solution and talk the language of business outcomes. Partners more frequently than not identify the customer opportunity. Yet, my company's research (not yet released) indicates that only about half of partners are actually transacting and contracting the opportunity, at least in the field of B2B technology sales.
This points to a growing influence of partners who are not traditional channel distribution partners.
As you look across all the roles a partner may play in the customer experience, it becomes apparent that no single partner can fill all the roles. In B2B enterprise sales, customers are buying more than a product or a service. They are buying business outcomes. Most enterprise technology sales are solutions to a business problem and are comprised of a cluster of partners, an ecosystem of products and services. To ensure a well-orchestrated customer experience, the ecosystem must be well-orchestrated as well.
Partners are important early in the process.
Partners who talk the language of business outcomes are on the forefront of the sales pursuit and most likely to be the first contact for a customer. When partners are first on the scene, they are also in the prime position to recommend the technologies needed to best achieve the customers' expectations.
Creating the customer value proposition and building the business case come early in the sales process and create the compelling reason to buy. The partners who assist in this process need to understand the customer, their industry, their challenges and the opportunity for the customer if they decide to award the business. This is where those deep customer relationships really matter.
This is also where a strong partner experience and relationship helps vendors get designed into the value proposition. Partners need to understand how your offer contributes to the value proposition and enables a customer business outcome.
Often vendors are frustrated that partners claim to be agnostic in their recommendations. Advisory partners will assert they only recommend what is best for the customers' requirements. However, personally, I find that partners recommend the technologies they know best and have the most confidence in.
Here is where partner experience suggests a real competitive advantage: If partners have had a great experience with you and your products/services, and they know you have their back when they reach out to you, then they will have a greater confidence level in recommending you versus alternatives.
In these ways, investing in partner experience has significant value to the customer, strengthening the value proposition of expected business outcomes, streamlining the implementation and providing a unique and targeted customer experience that will grow your business.