Evolving from Partner-Phobic to Partner-Friendly Culture
Brought to you by Partnership Leaders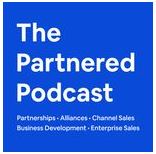 Join host Adam Michalski as he interviews Norma Watenpaugh, CEO and Founding Principal of Phoenix Consulting Group.
Norma and Adam discuss going from an anti-partner culture to a partner focused culture. Norma also shares her experience from working with companies like Adobe, Amazon, Cisco, Dell, Google, Intel + more on what works and what doesn't in building your partner ecosystem.
Topics Covered:
Why Norma started Phoenix Consulting Group and how she helps her Fortune 1000 clients
How to change your culture from anti-partner to partner focused and the pitfalls to avoid
What insights Norma has gotten from building ecosystems at major clients like Adobe, Amazon, + more
What resources Norma recommends from the Alliances of Strategic Partnership Professionals
Where Norma sees the future of B2B partnerships heading
Ecosystem Economics – how to leverage ecosystem to capture market and beat the competition
Partnerup: The Partnerships Podcast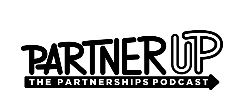 Norma Watenpaugh helps some of the largest companies in the world (like Google Cloud) scale ecosystems to their advantage.
We breakdown how to think about the economics of your ecosystem to gain a competitive advantage, capture market and win.
Norma Watenpaugh: The Skills Every Alliance Manager MUST Have
Podcast from  Workspan, Ecosystem Aces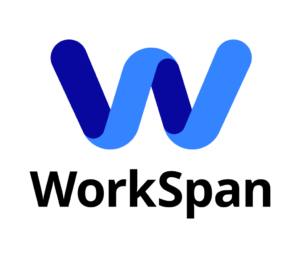 Alliance management can be a somewhat lonely field.
On one hand, you're surrounded: You're managing personnel from not only your own the team, but you're also working with team members from the other companies within the ecosystem.
On the other hand, very few people understand your role — as an alliance manager, you're in a high-level, critical thinking, strategic position between entities.
It's as if you were running your own mini-business between all the alliances.
Chances are, you love the challenge, but it can be awkward at times.
Collaborating with Thirty Experts
Podcast from our Partner Peter Simoons

In this interview with Peter Simoons, Norma Watenpaugh shares the example of a large collaboration project: collaborating with 30 alliance professionals in writing the alliance handbook of ASAP. This project taught Norma a lot and made her realize once again that you can create great things when working together on a project.
In this episode you will hear Norma share early experiences, but also more in-depth experiences on the 30 professionals project. Finally we dive into the differences in partnering over different geographies in the world.
Building the Partner Ecosystem for the Marketing Nation
Podcast from our Partner, Leverage2Market
Christine Hansen
Senior Director of Strategic Alliances
Marketo
Christine Hansen is the Senior Director of Strategic Alliances for Marketo, specializing in business development with commerce and other partners in the customer engagement space. She has held a variety of leadership roles in partnership development, product management and marketing with such companies as PayPal, BEA Systems, Oracle and others.
In this podcast, Christine talks about how Marketo is leveraging partners to drive growth. She discusses how Marketo's technology, service and distribution partners extend the company's offerings, helping to accelerate Marketo's growth into some of the world's most disruptive companies.
The Value of Partner Health Diagnostics
Optimizing Partner Performance
Greg Fox, Director of Alliance Marketing and Debbie Gilliland, Sr. Marketing Manager of Emerging Solutions of Cisco Systems are interviewed by Leslie Sutherland, Marketing Practice Lead of PhoenixCG.  Greg and Debbie discuss the value of Partner Health Diagnotics as a tool to enhance partner performance.