Getting to scale means creating repeatability in the business and for your partners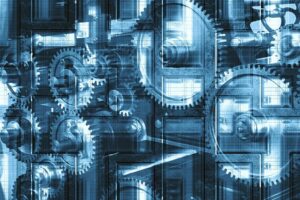 In our continuing Partner-Ready Series, my colleague, Gary Lam and I have repeatedly underscored the importance of creating a repeatable sales model. Here, we give you more in-depth information on the impact of a repeatable delivery model for your software. We also share actionable insights that would further help you define your sales and delivery models to drive business growth.
In this article, we will discuss:
·       What is a repeatable delivery model
·       Why do you need one
·       And how to create repeatability in services
What is a repeatable delivery model and why it matters
Remember that SI Partners are doing business with you because they are certain that they can generate billable hours implementing your solution. This typically means that the ISV solution is complex and solves big business problems. In creating a partner program, consider how the partner can make their revenue goals with the least amount of implementation problems leading to a quick ROI.
SI Partners' reputation and brand include successful customer implementations and customer satisfaction surveys. The SI Partner that you have recruited into your partner program represents your product in the sales process and implementation. As an ISV Partner, you should prescribe a repeatable delivery model that represents best practices with a predictable successful outcome.
Repeatable delivery removes the services bottleneck
Most software requires at least some services in the delivery. It might be a simple configuration and setup or a complex one that involves multiple processes. It might include customization and extensions to the platform through APIs. There may also be ongoing managed services in maintenance and enhancements. All of these elements are important to sustaining a successful software business. More importantly, someone has to provide these services. In the early days, that is usually the ISV's in-house technical staff. But that model runs out of gas fast if you are at all successful.
In order to scale successfully, you need to focus on product development. This means you need partners who can focus on the services to ensure successful delivery, adoption, and positive business outcomes for customers. However, services are frequently THE key bottleneck to scaling a software business.
In order to attract partners, an ISV needs to be able to outline the specific services a partner can provide around their platform. The more repeatable these services are, the faster and more efficiently partners can deliver them. Hence, you remove that key bottleneck that most emerging ISVs encounter—the services bottleneck.
More positive impact for scale-ups
While a repeatable delivery model is undoubtedly effective in mitigating the services bottleneck, it does a lot more than that. As it drives speed and efficiency in delivery, it also promotes profitability for partners. The more they can deliver, the more revenue they realize, and the more they promote your software. This becomes a win-win situation for both you and your partners.
Moreover, repeatability also means fewer mistakes and missteps, which are not just costly to partners and customers alike but also damaging to your reputation. As you minimize these hiccups in services and streamline your processes, you are able to deliver value to both partners and customers, thereby enhancing your reputation as a reliable ISV.
Don't get marked with a black mark
We all know that having an effective partner program means successful implementations and customer satisfaction. But not everyone is aware of what might happen when it isn't as effective.
Sales reps typically refer partners to customers. So a customer complaint may result in losing future business and leads from the sales rep that handles the matter.
The Alliance team provides sales reps recommendations on the best partner to co-sell with their prospect. If the Alliance team is notified of an unhappy customer, then leads from Partner Sales may also drop off. Consequently, a bad reputation may lead to a reduction in lead referrals.
How to create repeatability in services?
Now that you know how important repeatability is, the big question remains—how do you create repeatability in your services?
Well, first, you document exactly what it takes to deliver your software. You will need to refine this over several deployments to understand what is repeatable and what components may be unique to a particular customer implementation. All of this documentation will help you refine your delivery processes and provide content for technical enablement training.
As in our earlier article about repeatable sales models, don't expect partners to figure this out for you. They may, however, over time add their own special sauce that differentiates them in the market. This may come about through their own methodologies and their own IP such as add-on features, templates, accelerators, or connectors to other software systems.
The bullet lists below provide some of the questions you should be asking about what your repeatable delivery model should look like and how that will translate to enabling partners to deliver.
Planning
Can you provide technical documentation that leads a partner through the delivery, development, implementation, and maintenance of your software?
How involved will your tech staff be? Are you providing mentoring in the first few instances?
What staffing is required? By your team, your partner, and by your customer?
What training is required for the partner and for the customer?
Is there a need to do an audit or assessment of the customer environment?
Are there customer security requirements/certifications?
Are there other customer compliance requirements?
What is the project governance model?
Developing
Is customization desired by customers?
Do you have a documented API?
Can you provide training, sample code, a sandbox, and a developer knowledge base?
Do you require testing and/or certification of the API extensions?
Implementing
Do you have documentation that walks a partner through the configuration and setup process?
Are there customer discussion and policy workshops that need to precede setting up the software configuration options?
Do you have scripts for user acceptance testing?
Who provides customer training in using the software? You? Your service partners? A training partner?
How long does a typical implementation project take? How many staff hours?
Maintaining
Who provides the first line of support to customers?
What is the escalation process?
How are new features introduced to customers?
How are partners advised?
Do partners have a customer success practice?
Take time to go through these questions. Involve all stakeholders to get a holistic view of your business and arrive at detailed answers. A thorough understanding of the four phases involved will enable you to tailor a repeatable model that's most effective for your unique needs.
Final Thoughts
We can't stress any further how important repeatability is for you as an ISV Partner. Repeatable models undoubtedly support sustained and profitable growth, especially for service providers looking to scale their business.
If you haven't done so yet, now is the ideal time to design and implement a repeatable delivery model that will help you adapt to rapidly changing environments. This will be crucial in building an enduring business as an ISV.