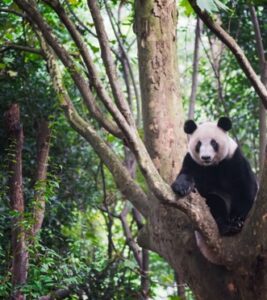 as Published in Forbes.com
As companies move inexorably to ecosystem business models, this drives many changes in how we conduct business. One of the more elusive aspects of these new models is evaluating how we know they are working. How do we measure success, and what KPIs indicate a healthy ecosystem?
Traditional metrics used for one-to-one partnerships or even one-to-many do not suffice when we look at the many-to-many dynamic.
We often talk about a partner ecosystem as a collection of partners, but the real power of ecosystems is in the interconnections between members in the ecosystem. These interconnections are evident when a handful of partners collaborate and innovate to deliver a specific customer solution or value proposition.
These may be structured solution stacks built around a go-to-market initiative for digital transformation or a new solution utilizing the Internet of Things (IoT). But ecosystems may also be much larger communities of hundreds or even thousands of partners where the collaborations are more spontaneous and fluid depending upon the opportunities.
To understand the health of your ecosystem, you should answer the following questions:
What is the strategic purpose of your ecosystem?
How does the ecosystem contribute to achieving company goals for growth, innovation and agility?
If the power of ecosystems is in the interconnections, how do you stimulate that?
Are you creating sustainable value in the ecosystem? Do your partners share the same values?
Are partners better off by being a part of your ecosystem? Are they more profitable, experiencing growth or creating new revenue streams? Or are they looking for the door?
Based on these questions, you can focus on the following important metrics:
Growth
Ultimately, most organizations join an ecosystem or build a partner ecosystem to drive growth. One company in my experience reported that sales motions that involve at least one partner were twice as large, had 50% higher close rates and closed 40% faster.
These are powerful results from collaborative selling. They were tracked over the aggregate of partnered sales against direct sales and clearly showed the power of teaming up with partners in opportunities. Do the math. Imagine the impact of those numbers on your existing pipeline.
Now take it one step further. What if your partners are collaborating? What impact do those effects have on the profitability and economic health of your partners? The entire ecosystem?
Innovation
Many ecosystem partners are providing innovation and new solutions to customers. This broadens the attractiveness of your product to more customers and creates stickiness. One colleague calls this "off the books" research and development (R&D). They can provide more innovation to their customers without the R&D investment. You still have to invest in the partnership, but your innovation partner is doing the heavy lifting, and your customers benefit.
Engagement
We've talked about how interaction and collaboration lead to innovation and growth. So are your partners interacting? This is the leading indicator of value creation. Can you measure if partners are finding each other? Are they teaming up to build those higher-value customer solutions? What is their success? This is new territory for many partner programs but not impossible. Much of this reporting comes from anecdotal success since the tech has not yet caught up.
Customer Experience
According to a soon-to-be-released study of 70-plus partner executives in the technology industry by my company, about 80% of the respondents claim that customer experience is influenced by a partner either "a lot" or "a great deal." Partners engage with customers by advising on products and services. They provide services and support, and they create the customer value proposition by delivering the total solution. We also found that customers often experienced better business outcomes through partners. While this is all very common wisdom among partner professionals, we did not find companies were measuring and correlating partner experience to customer experience.
Partner Economics
It's not enough for an ecosystem to be providing value to you. It must also be driving profit and success for your partners. They are not captive to you. They have choices, and they will choose other ecosystems based on the economics they realize. In the traditional channel, partner profitability was measured by margin. Today, margin is likely the least important profit measure. Most partners are driving their economic fortunes through services and proprietary IP that they attach to you and your product.
It's important to know what those service multipliers are. Some of the top platform companies like Salesforce and Microsoft advertise that partners can realize up to four-times more service revenue for every $1 of software subscription or consumption. Proprietary IP or specialized expertise in something like machine learning can yield even higher revenue multipliers. Understanding and measuring how partners are creating revenue streams in your ecosystem is key to understanding how you can enable and optimize those revenue streams to retain and energize those partners.
As ecosystem business models continue to gain momentum, it is clear that we need different measuring sticks to determine success and whether we are on the right road to success. In particular, we need better measures and KPIs that indicate whether we are realizing the potential value driven by partner-to-partner innovation and collaboration. Asking yourself probing questions about the health of your ecosystem and following key metrics can help.