Partners and Affiliations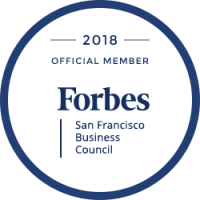 Forbes Business Council
Forbes Councils bring together proven leaders from every industry, creating a curated, social capital-driven network that helps every member make an even greater impact on the business world. As an accepted member of the Council, Phoenix Consulting Group will be invited to share expert insights in original business articles on Forbes.com, and to contribute to published Q&A panels alongside other experts.

Association of Strategic Alliance Professionals
As members of the Association of Strategic Alliance Professionals, we bring access to a worldwide network of alliance professionals, academics and experts. Our founding principal, Norma Watenpaugh is a Director on the global board and former Chair of the Alliance Best Practices Committee (2003-2012).  Many of our consultants hold leadership roles in ASAP committees and councils for professional development, standards and certification.
www.strategic-alliances.org

TIDWIT
TIDWIT is an ecosystem enablement platform that drives connectivity, automation, and insight between key partners. The TIDWIT platform already supports a global network of hundreds of organizations, serving alliances for Fortune 1000 companies across the world, including Microsoft, IBM, Accenture, Adobe, Dell, HPE, and Capgemini. Through TIDWIT's innovative platform, organizations are launching enablement ecosystems quickly and affordably, powering up hundreds of thousands of their users with a seamless experience. The TIDWIT team is proud to support customers on four continents, delivering true value at an unprecedented scale, continuing to pioneer and innovate in this space, and passionately driving ecosystems toward the amazing ecosystem frontier. www.tidwit.com

Leverage2Market
Leverage2Market Associates is a Silicon Valley-based strategic marketing firm focused on producing powerful marketing results that transform our clients' businesses. We have significant expertise in channel and partner marketing, branding, communication and Go to Market programs. We work with a wide variety of clients–from startups and small businesses to Fortune 500 companies.
We help improve marketing capability and productivity, enhance marketing presence, increase corporate visibility, and build more effective channel partner relationships.

Simoons & Co
Peter Simoons is our professional development partner in Europe, providing Alliance Mastery Workshops and Coaching leveraging PhoenixCG educational materials.

Partner to Profit
Partner to Profit, LLC is an application and services firm committed to enabling high performance alliance-partnerships world wide through a web deployed, purpose-built planning and analysis platform and deep alliance management competencies.  Partner to Profit is a 21st century tool that enables greater collaboration, innovation and data driven decision making while saving time and money.  Our services leverage decades of alliance and channel development, implementation and management.