IMPACT STORIES
Read about clients' challenges and how Phoenix CG tackles them head on to create solutions.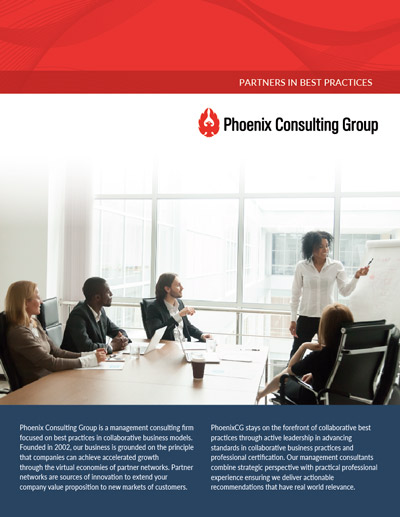 Corporate Brochure
PhoenixCG practices and services help companies optimize their return on relationships. Our practices areas cover strategic development, operational systems and processes, and professional skills development for all types of partnerships and collaboration models.
Set up an appointment for free.