Consultants and Associates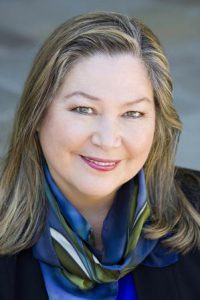 Norma Watenpaugh, CSAP, Founding Principal of PhoenixCG, is an acknowledged industry expert in partnering best practices and has had extensive experience in alliances and ecosystem development.  Ms. Watenpaugh has built bootstrap partner programs in startup environments and has scaled those programs to handle the needs of large enterprises with thousands of partners, leveraging hundreds of millions of revenue.  She is also a Global Advisory Board Member of the Association of Strategic Alliance Professionals and as the former Chair of Best Practices led the organization in developing the profession's first Professional Certification Exam, and revitalized the ASAP Handbook of Alliance Management. She led the US delegation in developing the ISO  44001 Collaborative Business Relationship Management Standard.
She was named a Woman of Influence in 2015 by the Silicon Valley Business Journal for her work in advancing best practices in Collaborative Business Relationships. She was inducted into the Forbes Business Council, an invitation-only community of successful business leaders, and frequently posts to Forbes.com.
B.S. in Physical Sciences from the University of Nebraska and Regent's Scholar; M.B.A. from Santa Clara University.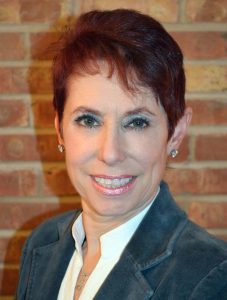 Ann Trampas, CSAP, Professional Development Practice Lead, is a Lecturer at the University of Illinois-Chicago College of  Business Administration as well as Faculty for the American Management Association and formerly the Certification Program Director for the Association of Strategic Alliance Professionals. Ms. Trampas prior corporate experience includes Vice President of Global Alliances for SPSS, where she developed the alliance strategy and led a team of Alliance Managers responsible for relationships with system integrators, consulting firms and technology partners. Prior to that, she held management positions with BCE as Vice President of Partner Marketing –Teleglobe and Director of Sales – Nortel. Her consulting background includes Cap Gemini in both the CRM and Telecommunications Practices where she program managed major product launches and developed a marketing solution set. She also built the sales process improvement methodology and led channel strategy efforts for a Siebel implementation partner. Ann is a former Board Member of the Association of Strategic Alliance Professionals and Chapter President. She is a frequent speaker at workshops on Alliances. B.S. Marketing – University of Illinois and MBA Loyola University. She is a member of the American Marketing Association and Executives Club of Chicago. Introducing Ann Tramps (YouTube).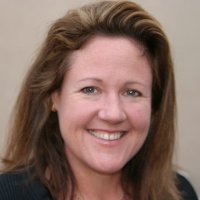 Mary Tate, Sr. Consulting Associate, is an experienced, versatile and dynamic sales and marketing executive who has spent the last four years both leading and supporting teams to assist high-tech companies develop and implement their partner programs.  In the past, Mary has held various sales and marketing director roles at Digital Equipment Corporation, Hewlett Packard, and iPass where she demonstrated success in recruiting and managing both solution providers and technology partners. Mary was the first HP Global Business Manager for Cisco where she managed a matrix team of over 50 members and initiated over 25+ joint projects.r programs; This has included multiple surveys with in-depth research and data analysis, benchmarks that compare partner program attributes, program assessments, development of program frameworks and program implementation at such companies as Cisco,iPass, PayPal, SAVVIS, TCS,  and many others. Mary is respected as a strong team player as well as a creative and strategic thinker.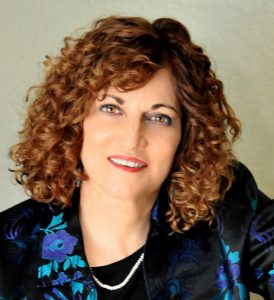 Linda Popky, Sr. Consulting Associate and President of Leverage 2 Market Associates, is an award winning marketing expert with extensive experience in partnering, branding, communications and Go to Market programs. She's worked with Sun Microsystems, Cisco Systems, NetApp, PayPal, Autodesk, Applied Materials, as well as many smaller organizations. At Sun, she was responsible for the software developer program and she managed marketing programs for commercial systems integrators and other software partners. Her achievements have been recognized by induction into the Million Dollar Consultant ® Hall of Fame, as well as being named one of the top 100 Women of Influence in Silicon Valley in 2009.
Linda is past president of Women in Consulting, a collaborative organization of over 400 consultants and entrepreneurs across a wide range of consulting specialties, and she served as Vice President of Marketing for the Northern California chapter of the Business Marketing Association (BMA). She is a member of the Society for the Advancement of Consulting and Watermark, the organization for exceptional executive women. She has taught marketing courses at San Francisco State, University of California Santa Cruz Extension in Silicon Valley, and West Virginia University's online Master's in Integrated Marketing Communications program. She is the author of several eBooks and handbooks on marketing. Linda has an MBA and a BS in Communications from Boston University.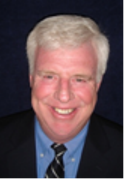 Greg Burge, CSAP, Senior Consulting Associate, thrives on Silicon Valley's pulse identifying value in complex relationships, then creatively marshals resources to deliver value for clients, partners and the community.
Most recently Greg worked with San Mateo County's Office of Education on their Coalition for Safe Schools and Communities assuring plans were underway for threat assessment and emergency preparedness training.  In addition, he developed 20 city Geographic Information Systems (GIS) partnerships for San Mateo County's Information Systems Department, and other jurisdictions across the US (e.g. State of Tennessee, Baltimore County, San Diego County) while leveraging GIS expertise from the private sector such as software makers ESRI and Intergraph.
Greg authored NetApp's 2014 business plan and go-to-market strategy for their Microsoft alliance. At IBM he created and rejuvenated high-growth commercial and technical alliances ranging from startups to global giants such as Salesforce.com, Ariba, Lawson, KANA and Genesys Labs to deliver unique solutions for clients worldwide. He is a cofounder of IBM's Cohort program at San Jose State University with the IBM Silicon Valley Lab along with authors, Dan Harkey and Robert Orfali.
Greg is a Certified Strategic Alliance Professional from the Association of Strategic Alliance Professionals (ASAP) and is past President of ASAP's Silicon Valley chapter. He is a founding member of the US Advisory Group for the international standard on Collaborative Business Relationships (ISO-44001) establishing a common framework for partnerships regardless of type, size and geography.
Greg is an accomplished public speaker having led workshops in joint business planning, alternative dispute resolution (ADR) and alliance sales skills. He is also a certified mediator for the Santa Clara County Courts, and holds an MBA from Golden Gate University and a BSc in Mathematics from Santa Clara University.