The ROI of Partner Manager Training
Effective training is without doubt a crucial ingredient for success. The challenge for any organization is measuring and justifying the investment in training.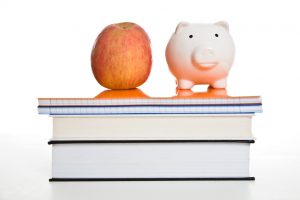 One statistic that clearly shows the value of training comes from a 2014 IBM study. IBM found that 84% of employees in top performing companies believe they are receiving the necessary training to be effective in their role, compared to only 16% of employees in the worst performing category.
Successful companies and managers recognize that internal training is important, but how does this translate to partner management and alliance training? At LearnCore, one client case study showed a 95% reduction in time spent managing partner issues, especially support tickets after implementing an end to end training program for partner managers on both sides of the alliance. This innovation in training provided the ability for partner managers to focus on growing the strategic partnership.
According to the Center for Economic & Business Research, for a company with an estimated 50 employees, the cost of onboarding and training a new hire averages $40,000.  Another study cites that 62% of new hires are more likely to stay with employer when training is provided. Reducing the cost of turnover preserves your investment in highly skilled partner professionals.
The ROI of an Experienced Partner Manager

"The value to IBM of a discipline and well managed alliance process is demonstrated by an immediate increase partnership performance…as much as 35%. Highly skilled and experienced alliance managers are integral to that success rate." 

Mark Hanny, IBM VP of Alliances
It only makes sense that if as a business you rely on partnerships to grow the company and to innovate, then the professionals tasked to manage those important relationships must be equipped with the training they need to succeed. As business and alliances become more and more complex, training is the only way to stay ahead of the competition and ensure the success of both internal and external employees and partners.
Read the full white paper:  Making Partner Managers Winners – What They Need to Succeed!