Partners Change the Cloud Equation – Executive Roundtable
On October 14, 2014, Leverage2Market Associates and Phoenix Consulting Group hosted a partner executive breakfast to explore how partners change the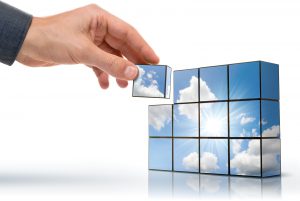 growth equation in a cloud-based world. The event was attended by a dozen senior partner leaders from a diverse cross section of Silicon Valley companies and featured guest speakers Jim Chow, Head of Enterprise Cloud Ecosystem Partners from Google, and Chris Hansen, Senior Director Strategic Alliances from Marketo.
The discussion was lively and insightful, and dealt with the most relevant issues of cloud transformation and the role of partner management across the partner ecosystem of ISV's, channels, and system integrators in helping partners and customers make the leap to the cloud.  Download and read the full proceedings of the Executive Workshop. 
Making the transition to the cloud model is indeed a disruptive change that requires change management. Here are our recommendations:
1. Change takes commitment from the top.  Top executive leadership is required. Leadership paints the vision of a successful future and guides the way.
2. Business model engineering is core to the transition. With shrinking product margins and discontinuous revenue flow, rethink how the business can create new value for customers that will drive new revenue streams and profit through services.
3. Show me the way. Companies seeking to enable the transition either within themselves or within their partner ecosystems need to provide the tools, processes, training, and economic motivations and capitalization to weather the transition.
4. Compensation and rewards need to be aligned to the new business model. Rewarding people and partners for behaviors that were successful in the old business model will not motivate a change to the new.
5. Celebrate success.  People need to see that change is possible and repeatable.
6. Constant and consistent communications is key. It's critical to provide the reinforcement required to sustain change until new behaviors, new thinking and new recurring revenue take root.
Download and read the full proceedings of the Executive Workshop.