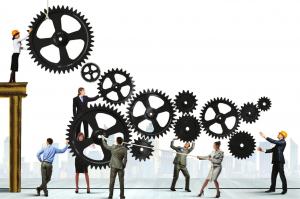 Imagine you have just joined a new high-flying company, leading the partnering organization.  You are full of aspirations and optimism.  This is going to be great!  A nascent partner organization that you can shape and grow to meet the astounding growth potential of this booming market. Then you quickly come to realize that this organization is NOT partner friendly.  The R&D organization suffers from not-invented-here syndrome.  The Professional Services and Sales organizations sees partners as their competitors.  Plus, the internal culture is very aggressive – toward each other! Lastly, your boss thinks Win/Win means he wins twice – at the expense of the partner.
Trying to establish value-creating, collaborative business relationships in that environment is like pushing a rock uphill.  A lot of effort for very little progress.  So how do know if your organization is ready for collaboration?  A Collaboration Maturity Assessment can help.  This kind of assessment is one of the recommendations of the International Standard Organization (ISO) for Collaborative Business Relationships.  While there are many elements to managing a business partnership, having an environment conducive to collaboration goes a long way to setting the stage for success.
What are some of the capabilities of a company that is ready to collaborate? They include understanding how collaboration and partnerships fit within the overall organization; a culture that fosters collaborative behavior and the management processes to ensure repeatable success. Here are some of the necessary elements of Collaboration Maturity Assessment:
Organizational Context
Company strategy.  Your organization's strategy considers external collaboration as a means for achieving strategic objectives in creating innovation, capturing new markets and new revenue streams.
Leadership.  Your leadership team believes in the importance of collaboration inside and out.  They take responsibility for the vision and direction of the collaborative strategy. They actively sponsor key strategic alliances and are accountable for success.
Support.  Your organization provides the necessary resources, infrastructure, systems, and staffing to support your collaboration strategy.
Personal Development and Training.  Your organization fosters and hires personnel with the necessary skills and competencies to manage collaborative relationships.
Process Improvement.  Your organization has the discipline and commitment to continuously improve the processes and capability supporting collaboration.
Organizational Culture
Communication.  Your organization has a communication style that is inclusive, transparent and engenders trust among stakeholders.
Decision Making. Stakeholders within the organization are empowered to make decisions collaboratively, based on mutual agreement.
Knowledge Sharing. Information and ideas such as lessons learned, best practices, standard operating procedures are openly shared and accessible to all stakeholders.
Commitment to Win/Win Value Creation.  All parties in a collaboration acknowledge that benefit and value is created and must be shared through the successful execution of the collaborative activities.
Partner Management Processes
Partner Lifecycle. Your organization has defined a structure approach to managing collaborations that follow a phased approach to formation, operations, and transformation.
Relationship Management Plan.  Your organization maintains a relationship management plan for each collaboration that outlines the charter, mission, goals, processes, tools, governance and communications to be employed in the management of the partner relationship.
Metric Driven.  Your organization utilizes metrics or balanced scorecards to measure performance of each individual collaboration but also the performance of the collaboration program. Metrics are used to drive action.
Working and Staying Together.  Your organization does an effective job to ensure that stakeholders are harmoniously working together and are aligned on the goals of the collaboration.
So what became of the company mentioned in the opening paragraph?  Well they eventually figured it out over a very painful two-year period and the result was they doubled in size with 80% of the new growth coming from partner influence.  It would have been much smoother had the organization had the collaboration maturity to know what partner friendly looked like.
Guest Co-author: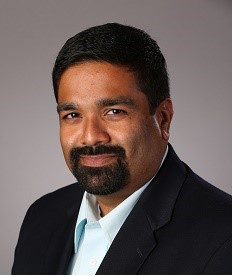 Parth Amin, CSAP, Founder | Alliance Dynamics, LLC
Parth Amin, a Certified Strategic Alliance Professional from the Association of Strategic Alliance Professionals (ASAP), recently founded Alliance Dynamics – a boutique consulting firm specializing in alliance formation, implementation, and transformation services. Parth is also a delegate to the Technical Advisory Group representing the United States on the ISO 44001 Committee for Collaborative Business Relationships. Prior to founding Alliance Dynamics, Parth spent 16 years in the Healthcare Industry and held roles in Program Management and Alliance Management, most recently being the Vice President of Strategic Alliances.