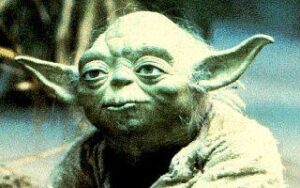 In the world of ecosystem partnering, everyone clamors to be "the trusted advisor," often without fully understanding what that means. Not every partner in your ecosystem can lay claim to that role—a role that, as it turns out, can be multifaceted. It's possible to claim that role at a strategic level in advising clients about their business, at an operational level in managing the day-to-day or even in niche specialties. Few can claim all of the above.
The Heavy Lift Of Trusted Advisor
Providing business strategy or transformation consulting is typically the most influential trusted advisor role—one that is provided by advisory and consulting firms and is also very much related to the role of building the customer value proposition and business case for transformational change. This is a heavy load to carry.
These services address the heart of the customer business model. For example, if your client is a bank, then how can you help their customers feel financially secure? If your client is a hospital, how can you help them improve patient outcomes and avoid litigation by reducing medical mistakes? For a manufacturer, how can you help them navigate supply chain disruption? Essentially, how do you help clients be more competitive, more profitable and able to provide better customer experiences and outcomes? How do you help them not be overrun by disruption, or even to be the disruptor in the market themselves?
Once the vision for transformation is set, it's then time to architect the change through people and processes and to specify the technology and infrastructure needed to achieve the anticipated outcomes that lead to acquisition, implementation and operation.
It can be very frustrating to product-oriented partners that the sale and recurring revenue happen toward the end of the transformation process. The key to success for product-oriented companies is to be sure your products offer a better value proposition in achieving the anticipated outcome so that you get spec'd into that transformation strategy early on.
Understanding The "Trust" Part Of Trusted Advisor
Partners who can bring deep industry expertise are particularly valuable in providing a compelling customer experience. These advisors know and understand the drivers and disrupters in the customer's industry. They know what problems they are facing that are unique to their business, as well as how others have overcome those problems. This understanding is what creates the "trust" part of a trusted advisor.
At the onset of the pandemic, for example, partners who knew the healthcare industry were in a prime position to deliver digital health systems as the demand for remote health services soared. Organizations that just knew how to build a portal were at a great disadvantage to those who knew and understood the healthcare industry.
Because today's technology implementations for digital transformation are complex and comprised of multiple vendors and services, strong relationships among these partners are crucial. Customers want an integrated, worry-free solution, and it is incumbent on partners to provide it.
When there are issues in integration or performance, you must work together to resolve them instead of leaving your customers with a never-ending cycle of finger-pointing and blame. This reinforces the role of the trusted advisor who takes responsibility for orchestrating vendors of the component products and services to ensure problems get solved without dragging the customer into the middle of it all.
Customers don't want to buy a bag of parts (some assembly required). Customers are seeking business outcomes and expect a complete solution to deliver those outcomes. This, of course, requires collaboration and integration of products and services around the customer value proposition. And customers need to have confidence that their trusted advisor can deliver. Without that, the customer is left holding the bag (of parts).